W Kitchen menu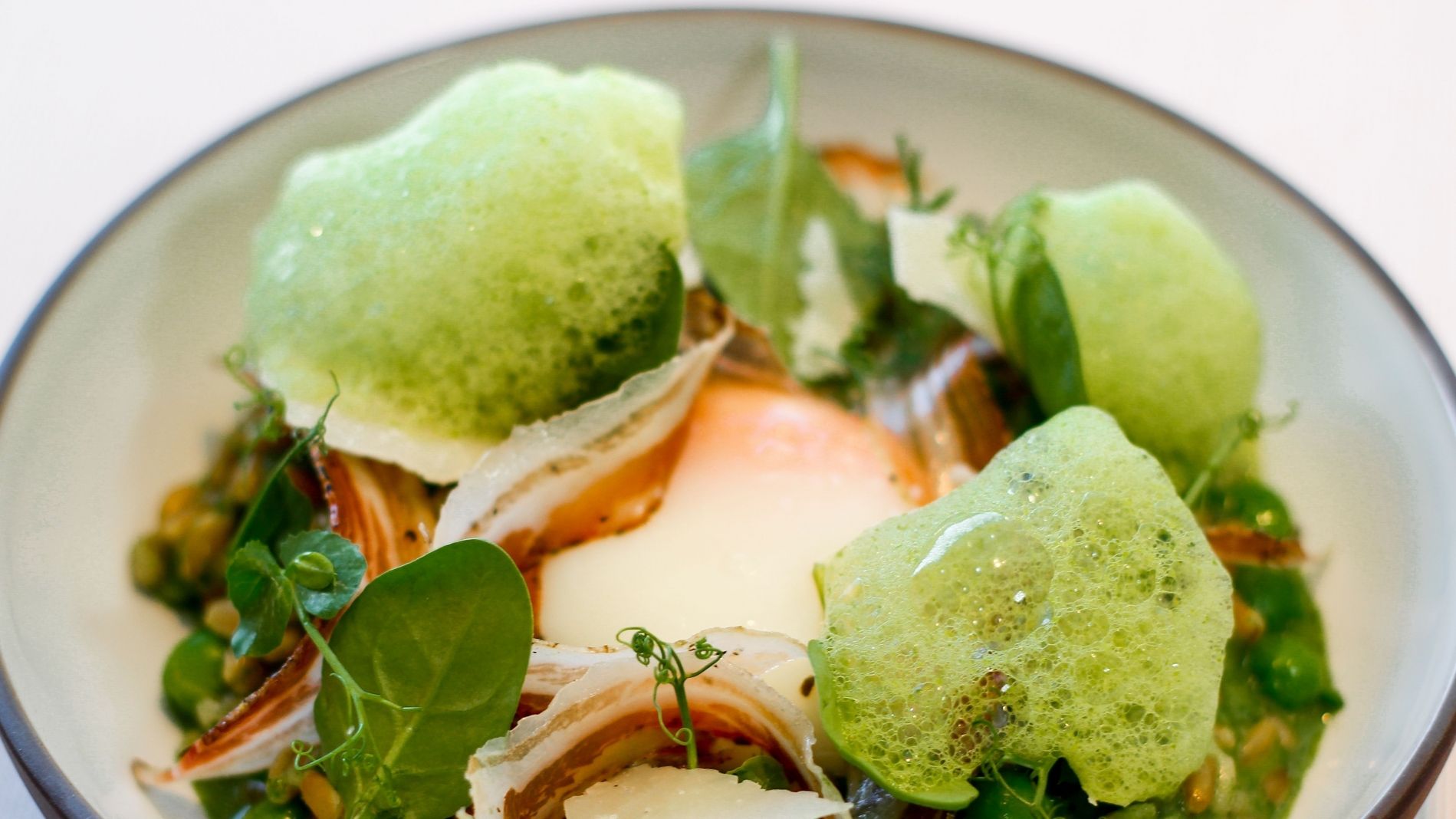 W Kitchen menu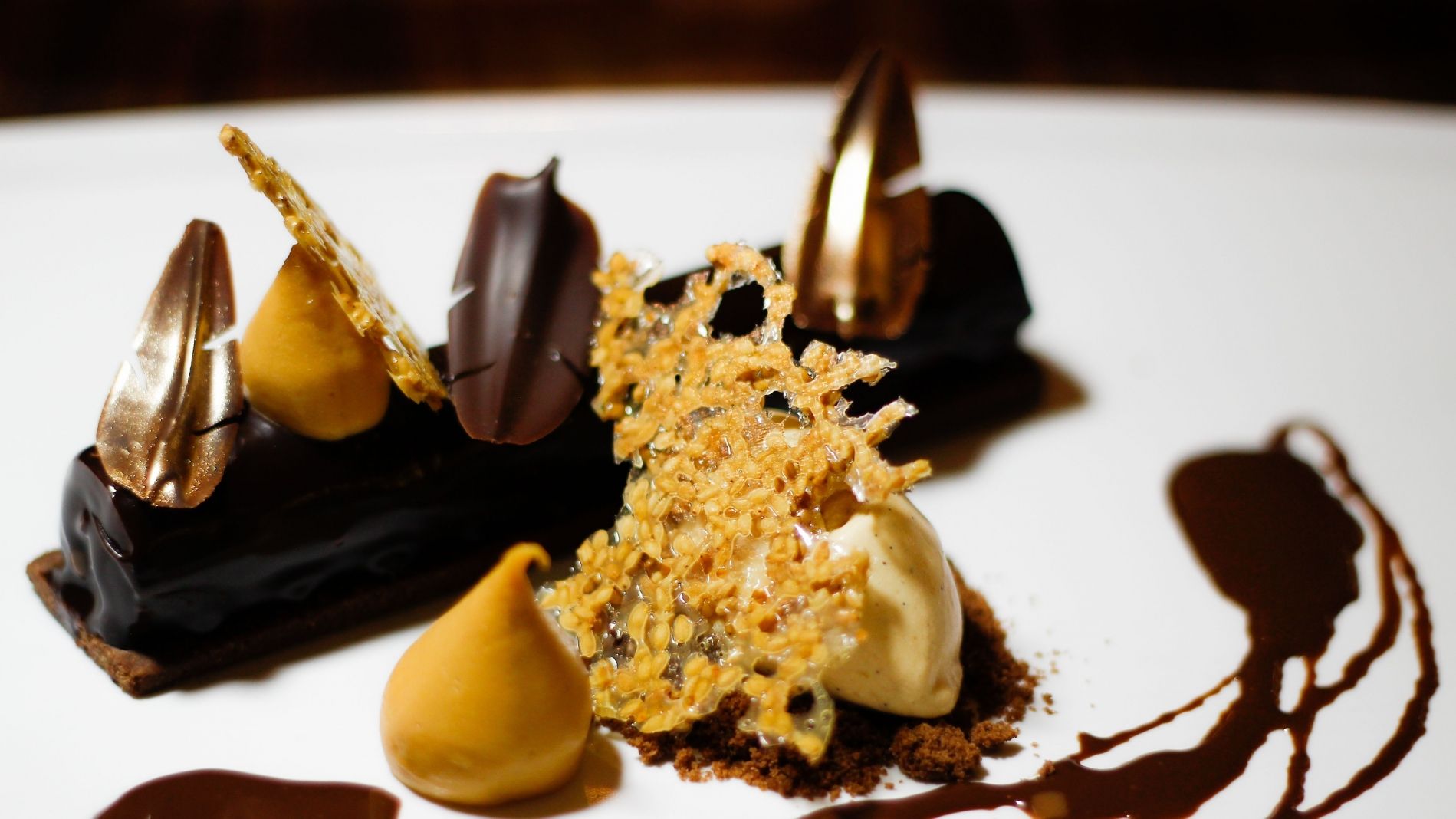 W Kitchen menu
Breakfast

Daily 7 AM - 11 AM

Dinner

Daily 7 PM - 10:00 PM
Go further with a kick starting boundary-pushing breakfast presented just the way you like it and stay later with your taste buds over a perfectly paired glass of wine from Valaisan to the Bordeaux vineyards, carefully selected by our sommelier.
Honored to be a unique Verbier bistronomy restaurant, W Kitchen promises to seduce demanding clientele with freshest seasonal offerings, exceptionally sourced in the sunny heart of the Swiss Alps.
From the inevitable tenderness of arctic char to sugary crispy vegetables and sun-kissed fruits, carefully hand-picked by Valaisan farmers, every ingredient is a masterpiece of its own.
SUMMER MENU
STARTERS
HEIRLOOM TOMATOES - 26 CHF
With goat cheese sorbet, nasturtium leaves and red currant vinaigrette
FERA CARPACCIO - 26 CHF
From Lac Léman with sorrel, radish and cucumber
BURATA & GRILLED PEACHES - 28 CHF
White balsamic vinegar, Coppa from Simplon and rucola
SALAD OF SHAVED FOIE GRAS MI-CUIT - 26 CHF
Marinated green strawberries, pickled rhubarb, Chioggia beetroots and tender leaves in a Riesling vinaigrette
BOWL OF 'GRUNKERN' RISOTTO - 24 CHF
With soft boiled egg, nettles, peas, broad beans and dried herb crusted bacon
CRISPY FRIED VEAL SWEETBREADS - 28 CHF
Seasonal mushrooms, roasted celeriac purée and tender green cabbage
W KITCHEN SIGNATURE DISHES
FROM THE SWISS LAKES: PERCH FILLETS - 36 CHF
Pan fried perch fillets, sautéed spinach, parsley root purée, beetroot gnocchi and beurre noisette with lemon, capers and horseradish
FROM THE SWISS FARMS: VEAL BLANQUETTE - 42 CHF
with tender spring vegetables and mustard seeds
DUO OF FILLET MIGNON "RACE D'HÉRENS" - 62 CHF
1 piece from the grill, 1 piece served as a tartar, with carrot purée, grilled spring onions, Pont Neuf potatoes and tarragon mayonnaise
ROASTED FREERANGE CHICKEN - 82 CHF (FOR TWO)
Fricassée of its legs with seasonal mushrooms and summer truffles. The suprêmes roasted on the bone and served with chicken jus + 2 side dishes of your choice per person Please allow 40 minutes preparation time
FROM THE SWISS MEADOWS:ZUCCHINI FRITTERS - 22 CHF
Fried and grilled zucchini With with roasted tomato sauce
AGNOLOTI PASTAS - 30 CHF
With peas, broadbeans and chanterelle mushrooms
W KITCHEN GRILL
FISH: DORADE, SEA BASS OR SOLE - 40/58/62 CHF
Served with grilled grilled broccolini + 1 sauce of your choice + 1 side dish of your choice
MEAT: LAMB RACK, BEEF ENTRECÔTE OR VEAL CHOPS - 52/58/66 CHF
Served with grilled broccolini + 1 sauce of your choice + 1 side dish of your choice
SAUCES
Red wine sauce Green pepper veal jus Cream sauce with morels Salsa verde with fresh cut aromatic herbs, capers, olive oil and lime Browned butter Hollandaise
SIDE DISHES
Extra side dish – CHF 10
SMALL GREEN SALAD WITH HERBS, RADISHES AND DIJON MUSTARD VINAIGRETTE
MULTICOLORED TOMATO SALAD WITH RED ONIONS, BASIL AND BALSAMIC VINEGAR
FRENCH BEANS, SAUTÉED WITH HERBS AND BUTTER.
TRIO OF CARROTS ROASTED WITH CORIANDER SEEDS
POTATO GNOCCHI WITH SMOKED BACON AND SEASONAL MUSHROOMS
HAND CUT FRENCH FRIES WITH TRUFFLE MAYONNAISE
CHEESES
FROM VALAIS - 18 CHF (60g) / 24 CHF (120g)
Selection of 4 artisan raw milk cheeses, served with local rye bread and homemade plum jam
DESSERTS
TARTELETTE ABRICOT - 16 CHF
Pate sucrée, roasted apricots, melisse sorbet and apricot/abricotine® cream.
CHERRY SOUP - 16 CHF
Cherry soup, lemon cake , yogurt ice cream and "pochée cherries"
BITTER CHOCOLATE & TOFFEE - 18 CHF
Bitter chocolate cake, toffee cream, caramelized ice cream with sesame seeds and cacao sablé
FRESH GREEN - 16 CHF
Granny Smith jelly, mint ganache, apple and ginger sorbe, green melon flakes
ORIGIN OF OUR MEATS
Beef, veal, pork, poularde - Switzerland
Foie gras - France
Lamb - Ireland
Venison - Austria/Czech Republic